SANTA'S SHINING LIGHT SHOW 2022
SANTA'S SHINING LIGHT SHOW 2022
Monday, November 21, 2022 (8:00 AM - 5:00 PM) (CST)
Description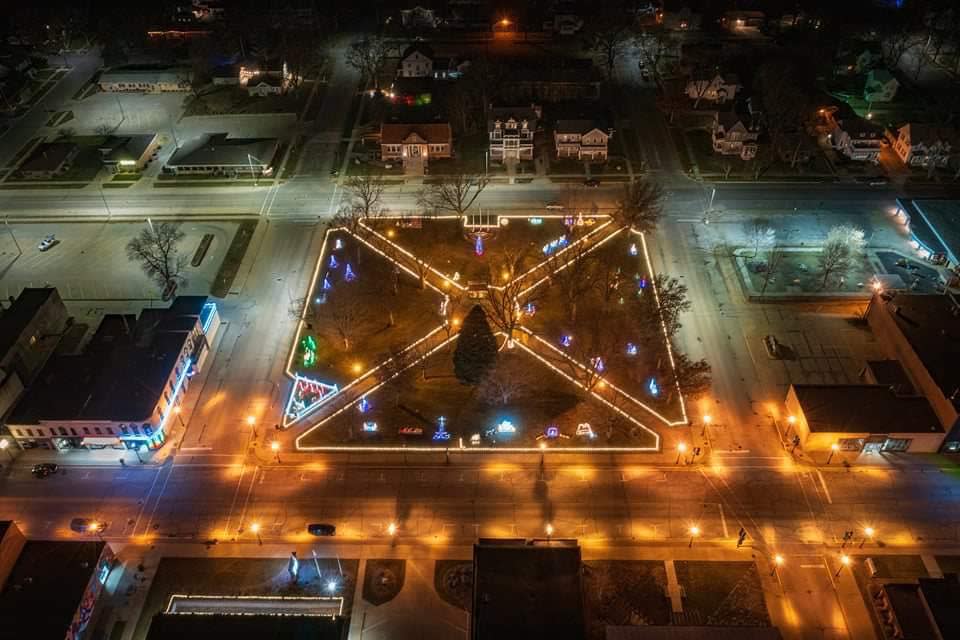 Lighting of 2022 Central Park displays by The Satellite Rotary Club of Charles City
SANTA'S SHINING LIGHT SHOW 2022
by The Satellite Rotary Club of Charles City
Saturday Nov 26
th - lights on at 5:30 pm
Sponsored by - Dean Jewelers, Soifer Family McDonalds, First Citizens Bank & First Security Bank
FOOD TRUCK FRENZY INFO
Shivern' Squirrel & A Shred Above - serving starts at 4:30pm runs till approximately 8pm (as crowd or supply dictates)
FIREWORKS
Sarah Shearman is main contact - here is a post she did recently on her page
Huge thank you again this year to our wonderful fireworks sponsors for helping support this great family community event! We couldn't do it without such awesome business sponsors! If you see any of the following businesses, please thank them!

Hauser Weishaar Funeral Home

, T.J.J. Trucking Corp -

Travis Jones

,

Jay Jung Farm Bureau Financial Services

,

Tellurian Brewing

, Derailed,

Comet Bowl

,

Cedar Valley Iowa Realty & Auction Co. - Charles City

, Dairy Queen - Charles City,

The Pub on the Cedar

,

Sullivan Electric Inc

, Dennis Donovan,

Hot Shots Billiards

,

Burrito Mexpress

,

Central Park Dentistry - Charles City

, Thanks to

Diane

&

Aaron Hobert

again this year for helping organize the fireworks!

MEMORY LANE
The display along the West side of Bayou Bend over by the big lighted public tree is managed by Sean & Cheri Schweinfurth. The planned official "lighting" of Memory Lane is at dusk on Nov 26
th (or thereabouts). Please feel free to reach out directly to them for details - https://www.facebook.com/profile.php?id=100086186122460
Monday, November 21, 2022 (8:00 AM - 5:00 PM) (CST)
Categories
Main Street Charles City
Community