Chamber Bingo Night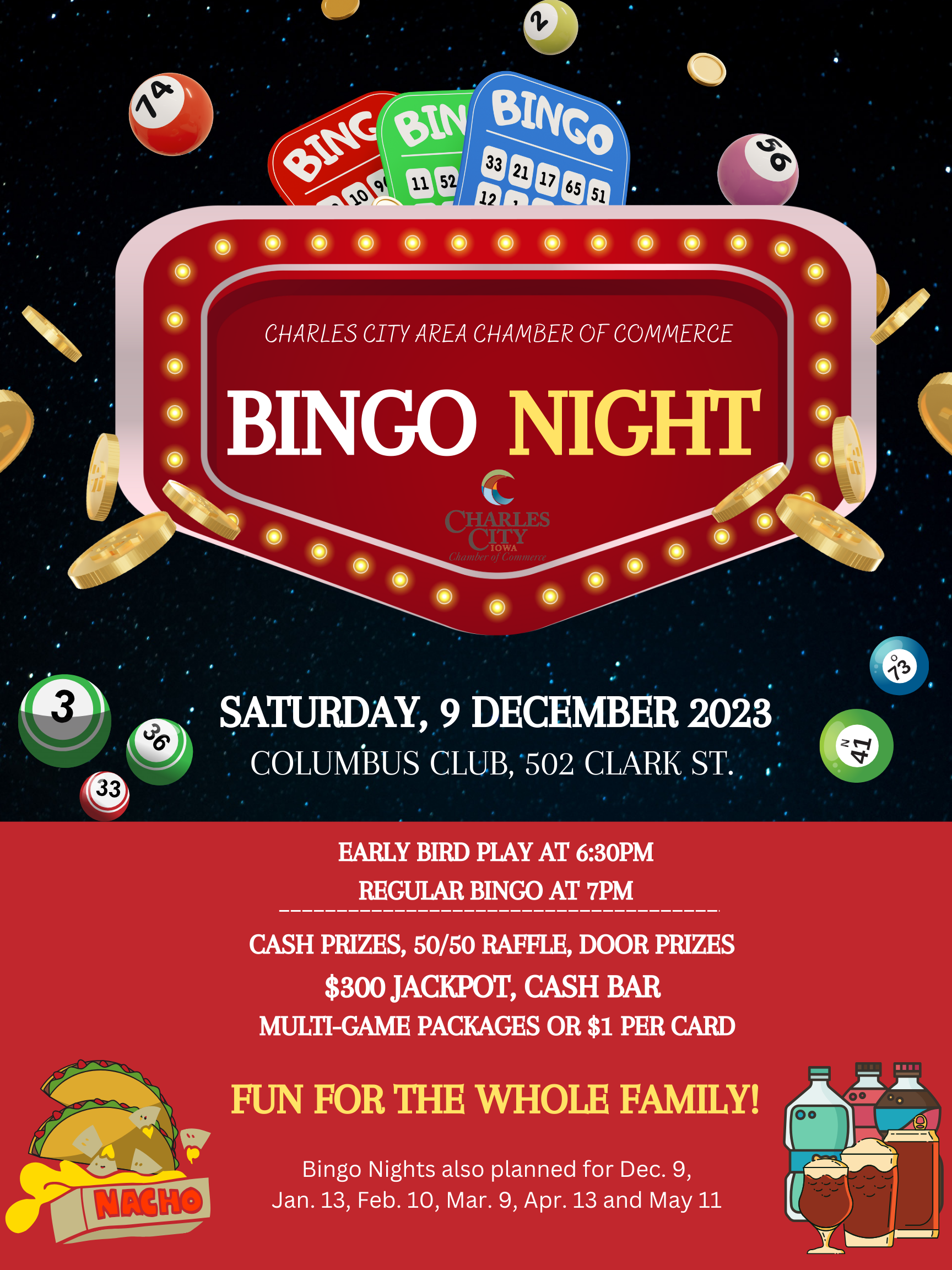 Get ready to shout "BINGO!" and join in on evenings filled with prizes, family fun and fellowship at the upcoming Chamber Bingo Nights this fall and winter. Bingo Nights will be hosted every second Saturday of the month through May. Our third round of Bingo will be on Saturday, December 9th. It's an excellent opportunity to come together for nights of games, laughter and bonding. Everyone will have a chance to win cash, the 50/50 raffle, and door prizes. A $300 jackpot will be offered in the blackout game to end the evening!
Chamber Bingo Nights will be hosted at the Columbus Club, 502 Clark St., with Early Bird beginning at 6:30 p.m. and regular bingo starting at 7 p.m.
See you all at the Bingo tables!
Contact Charles City Chamber at 641-225-4234 or email events@charlescitychamber.com for more information.
Follow our event page on Facebook to stay updated! https://fb.me/e/1tIxs5ALR
Additional Info
Media Contact : Eve Welton